INTEGRITY is the only Portuguese company approved by CREST in what relates to its Penetration Testing services, that took into account all the Technical and Management issues of Penetration Testing.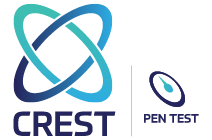 INTEGRITY was approved by CREST in November 2014. CREST is a non-profit organisation that guarantees standards and qualifications, recognized by the UK Industry and Government, for companies and professionals that provide Information Security technical services.
CREST provides to all the organisations that intend to acquire Penetration Testing Services the confidence that this service will be performed by qualified professionals with updated knowledge in the most recent vulnerabilities and techniques used by real attackers.
INTEGRITY is thus the only Portuguese member company of CREST, offering specialized Penetration Testing services.
For more information, visit us here.